Raising our family in the beautiful state of Iowa since 2006. Raising them in Minnesota since 2014.
Monday, December 20, 2010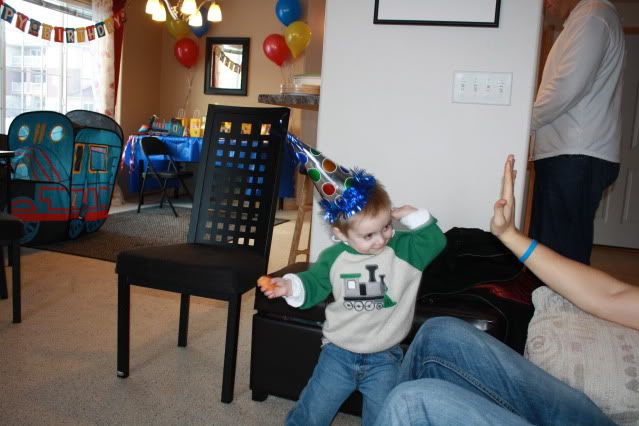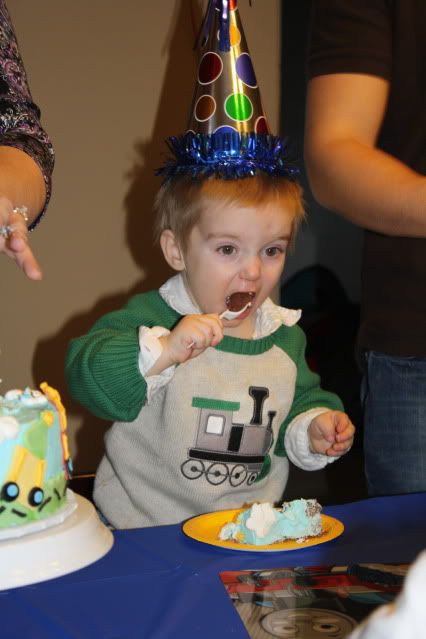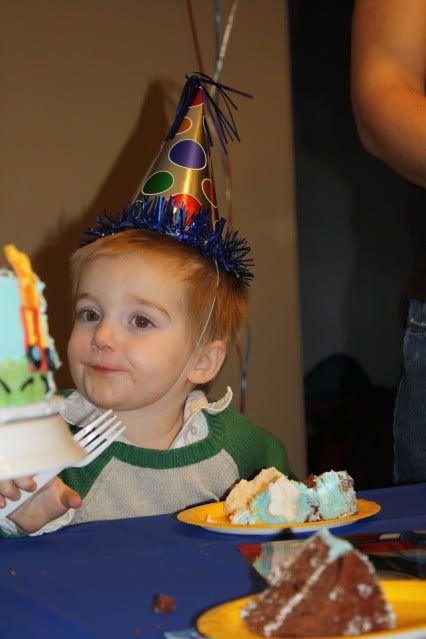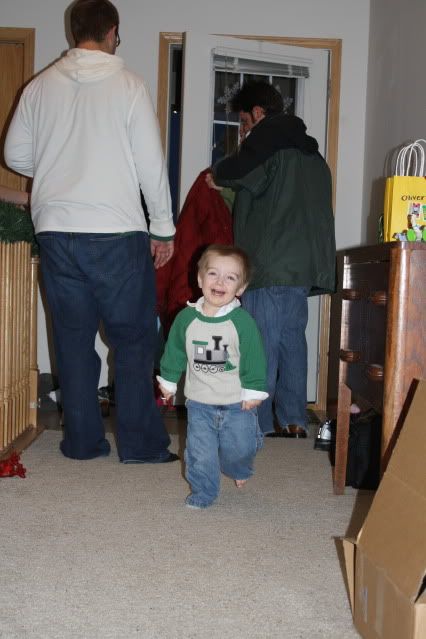 Posted by

Jessica
at 5:40 PM
1 comment:


Thursday, November 18, 2010
The boys and I had so much fun with our Halloween e-card we already went ahead and made a new one for Christmas. Hope you enjoy!
Posted by

Jessica
at 10:39 AM
No comments:


Sunday, October 31, 2010
Trick or Treat! For Halloween we dressed up in our best Star Wars gear. Brent and I went as Hans Solo an Princess Leia and the boys were R2D2 and a clone trooper. We had a great time in our costumes and the neighbors loved it. We even met Darth Vader and Luke Skywalker when we were out trick or treating. Pretty cool!
Posted by

Jessica
at 10:22 PM
No comments:


Thomas had a party at his preschool on Friday. We were in charge of bringing the class treat and decided to make special cupcakes for the class. In all we ended up making about 48 cupcakes to make sure we would have enough plus some extras for the class. We made Frankenstein, vampire, worms, brains, spider, pumpkin, and mummy cupcakes. Thomas helped me decorate them all.
I got to attend the preschool party as a guest and helper. Thomas enjoyed having mom there I think. The kids got to trick or treat in the area and they had lots of Halloween games for the children. Here are some pictures of our cupcakes and the party.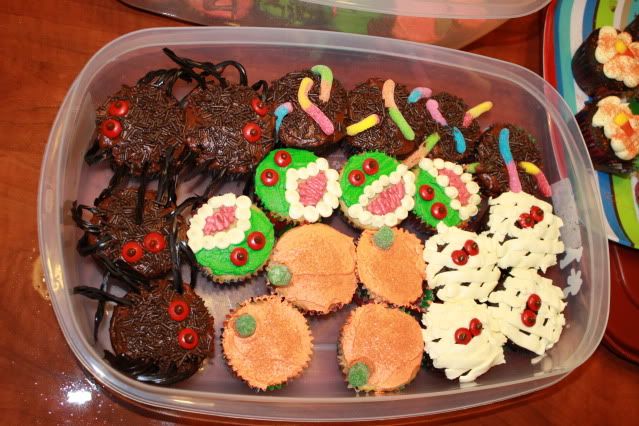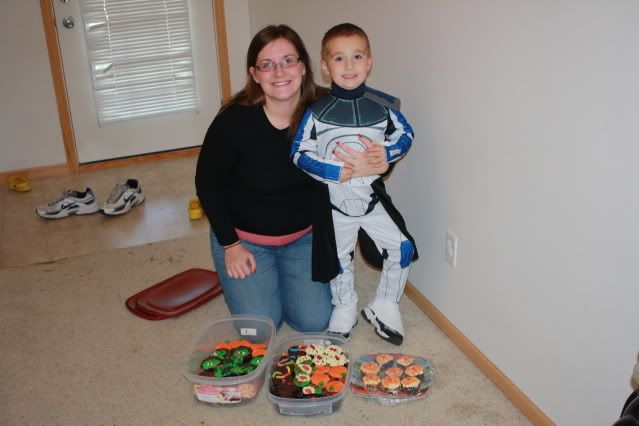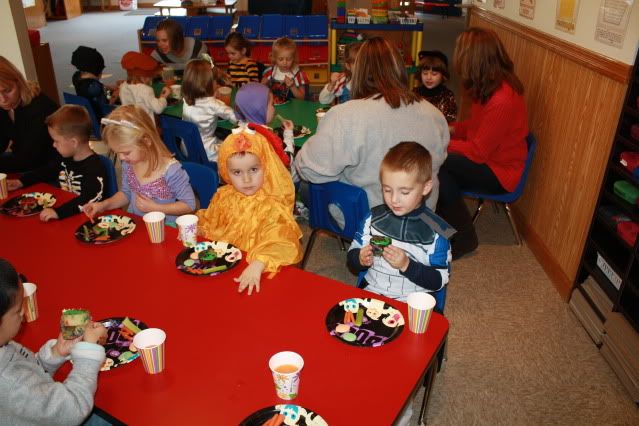 Posted by

Jessica
at 10:03 PM
No comments:


Here are the pumpkins we got this year. We started out with just 4, then added two more and ended up with a total of 6 pumpkins and 1 gourd. We had a cute little arrangement on our front porch. Oliver and Thomas have been practicing counting the pumpkins each time we go in and out of the house. Fall it is a great time of year and pumpkins make it extra fun! We even have bed time books we read about pumpkins. Our favorite is, "Too Many Pumpkins." We know practically the whole book from front to back and we can quote lines out of it we read it so much!