Riding around in the F-150 car that our neighbor Ben has
Say cheese!!!
Mother's Day outside the North Liberty Methodist Church
Cooper had a bouncy house for his 3rd birthday. The kids just loved jumping in it!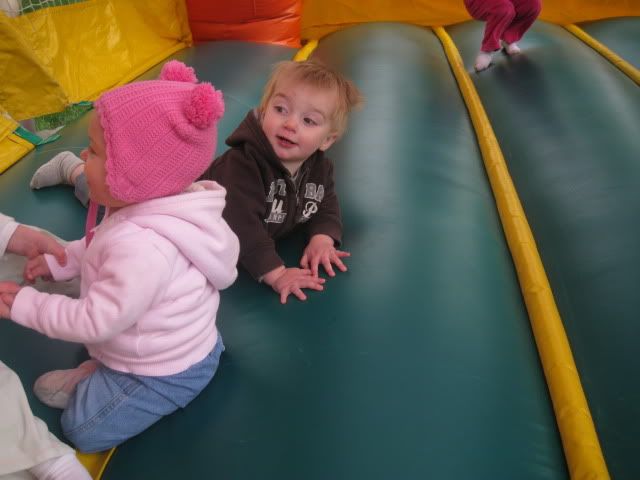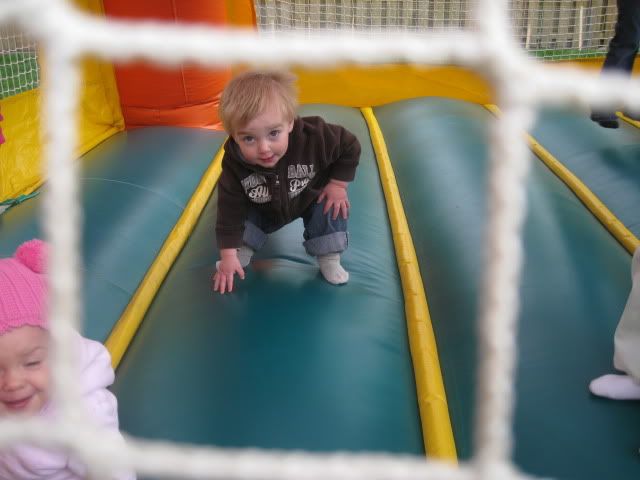 Our Monday mornings look a little something like this. Oliver is not a fan of Monday mornings!
Oliver loves his swing now!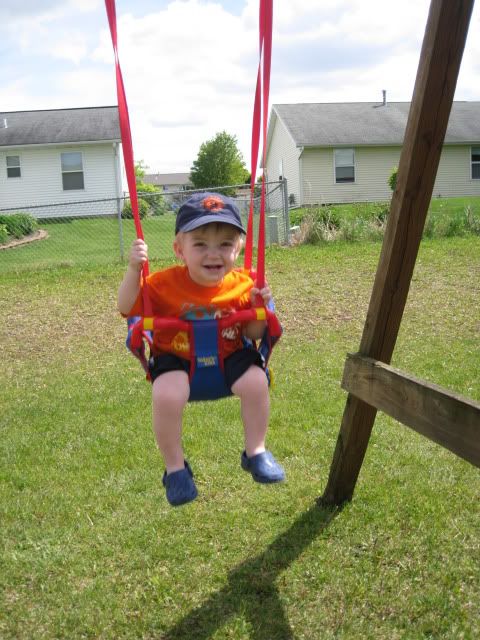 Thomas has been working really hard to try and learn how to "pump" his legs to swing by himself
The boys paid a visit to the barber shop and got new hair cuts
Pool time!!! Thomas and Oliver got the swimming pool out over the weekend and went swimming with Ben
Auntie Melissa took some photos of Oliver for a very overdue "1 year portraits" photo session. Oliver was very cranky and did not want his photo taken. But Melissa was awesome and was able to get these two which are my new favorites of Oliver!