The boys last day of daycare, notice that Oliver is choosing NOT to look at the camera.
When did he grow up so much? It seems like overnight Thomas has grown up!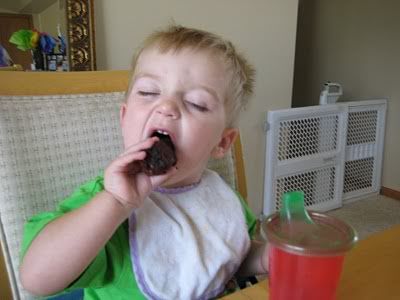 Oliver loves brownies ALMOST as much as his mom does. I can't imagine how he learned how to eat brownies like that! ;-)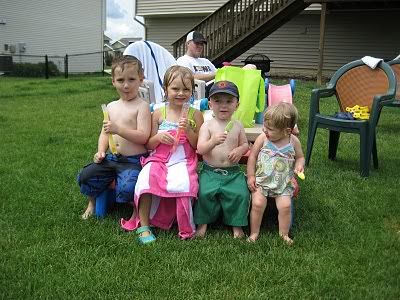 The whole gang cooling down with some popsicles.
Thomas and Laina playing the sprinkler. We will really miss Laina. Thomas adores her! But thankfully we will still get to see her at church.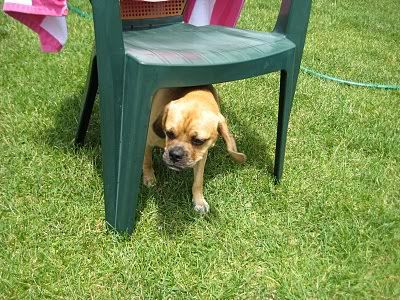 And this is Lola the puppy. If you ask Oliver where Lola is he will bark like her and get really excited. He loves dogs!
Oliver dumping water in and out of the pool.
Swimming in the kiddie pool.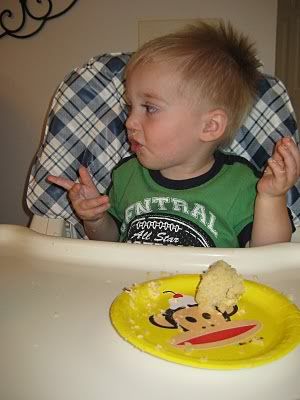 Enjoying some yummy cake at a birthday party!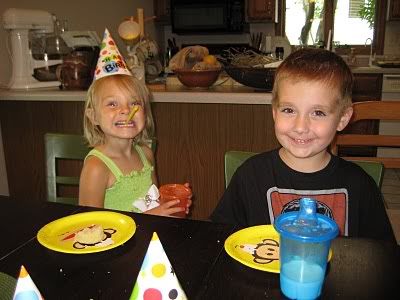 Laina and Thomas enjoying some birthday cake! Looks like it was good!