The boys love to spend afternoons or mornings coloring with chalk out in the driveway. This is an almost daily event for our household and we do this so often that we go through buckets and buckets of chalk each year. Right now because there has been no rain in quite some time our drive looks like someone has used it as their graffiti art head quarters. There are so many things covering our driveway that today we literally had to color new pictures on top of old ones! The boys don't seem to mind the plethora of rainbow colored Crayola chalk everywhere. To be honest I don't mind it too bad either. Not sure how the neighbors feel but I think it adds a nice friendly vibe to the neighborhood!
Art Exhibit #1: Thomas and "Oliver" the Train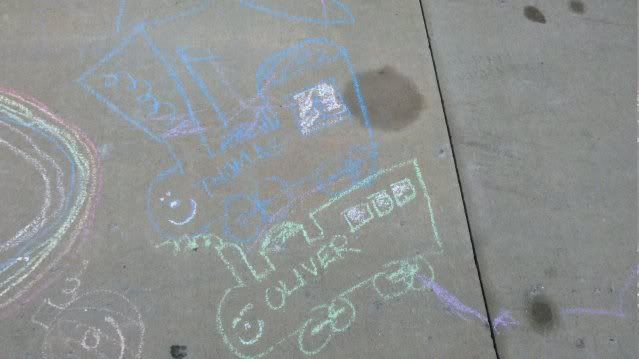 Art Exhibit #2: Rainbows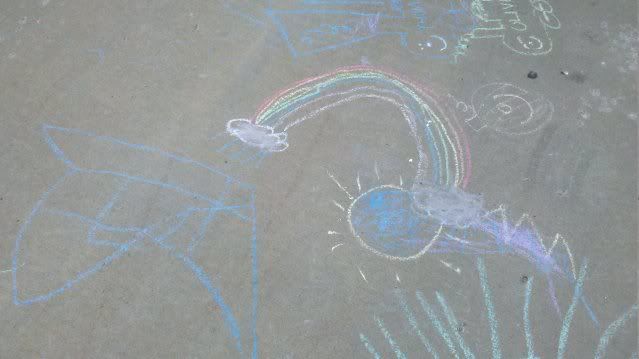 Art Exhibit #3: The creature in your nightmare
Exhibit #4: Heavenly Gardens and Critters
Exhibit #5: Halloween Spectacular!
Exhibit #6: Pumpkins of the Chalk
Exhibit #7: Helicopter-Spacecraft-Machine-Thing (appropriately named by the artist named Thomas)