September was a very fun filled month for our house. It wouldn't be a good September without a few trips to the apple orchard--it's a tradition! This year we made 4 trips to the apple orchard in total and I am sure we will squeeze in a couple last chance trips this October too. We go to Wilson's Apple Orchard north of Iowa City. They have tractor rides on the weekend, a picnic area, apple treats to taste and of course an impressive collection of apple trees covering the entire apple orchard. We love to go as a family and literally just get lost out in the orchard and the boys love being able to taste all the yummy apples and treats.
So many apples later...here are some pictures from our most recent family trip. On this trip we got to show off the orchard to Kim, Reid and Jessie since they came for a special visit that weekend.
Little apple farmer, Oliver is excited to go pick some apples!
Waiting for the tractor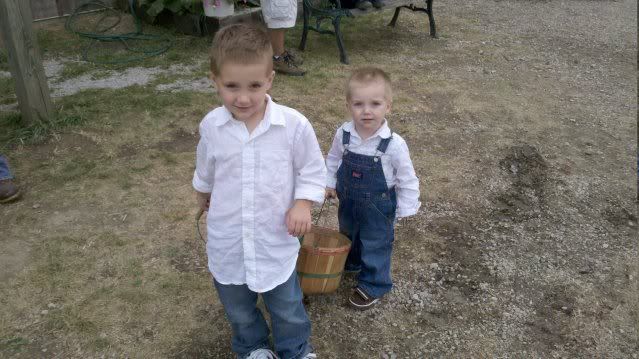 Smile--TAKE ONE
SMILE--TAKE TWO, only one kid is smiling! Gotta do it again!
I said smiiiiiile--TAKE THREE, okay I give up!
Family Portrait-- Christmas card photo perhaps?
Tractor Ride!
What's that mom? You want an apple? Let me see here, I just have one apple left in my basket and I took a bite out of it. Sorry I ate the rest!
Brent and Thomas
Oooooh!!! Apples!
Come on Oliver, there are more apples this way! Hurry, we have to get the good ones!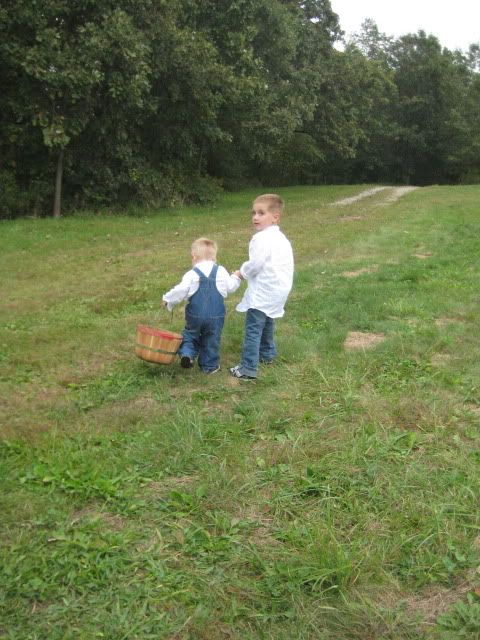 Oliver and Thomas
This one tastes just right!
Taking a big bite!
Yum!
And for my last magic trick...I will make this apple disappear in 3...2...1!