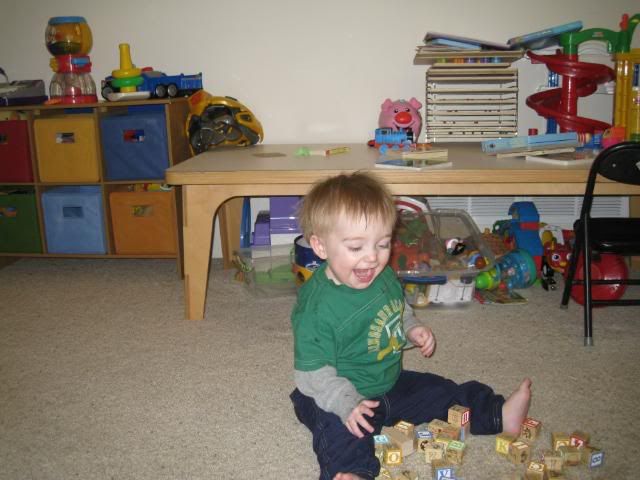 Yesterday Ollie and I had a little "block party." These days Oliver loves three things: 1) balls 2) little people and 3) blocks. Well as you can see, blocks are probably he favorite thing right now.
His favorite thing to do with the blocks is bang them together. He thinks it is hilarious and could probably spend half of his day banging them together and belly laughing each time.
And the other half of they day he likes to run around holding two blocks trying to get you to chase him. Running around holding onto his toys is the best. Only thing better than that is getting mom and dad to chase you around while you do it.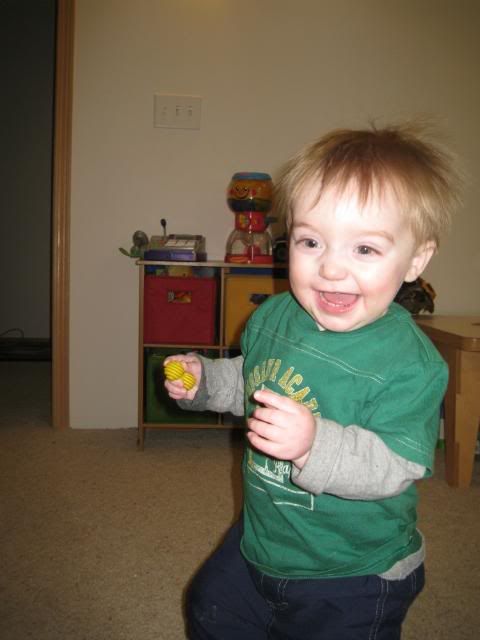 Well guess what? Mom LIKES block time too! Shhh! It is our little secret, don't tell Oliver. It is the one time you might catch Ollie sitting still. So if it isn't a picture perfect moment, mom at least gets to rest her feet before chasing him around the room again.