This week the boys and I made some Valentines from scratch. We got out the scissors and paper and cut up some hearts. I had picked up some Valentines Day scrapbooking goodies at Target for $1 and we used those and some cute red paint to decorate our valentines. Thomas and Oliver especially loved getting paint all over their hands. Oliver decided to squish it and made it go everywhere. Don't worry, no carpets were destroyed in this activity!!!
Here is a *sneak peek* at the Valentines we made!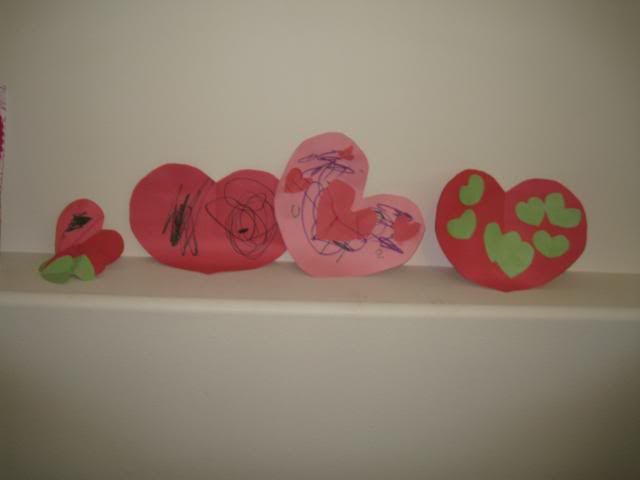 And of course, our little artists in the making: Thomas + Oliver!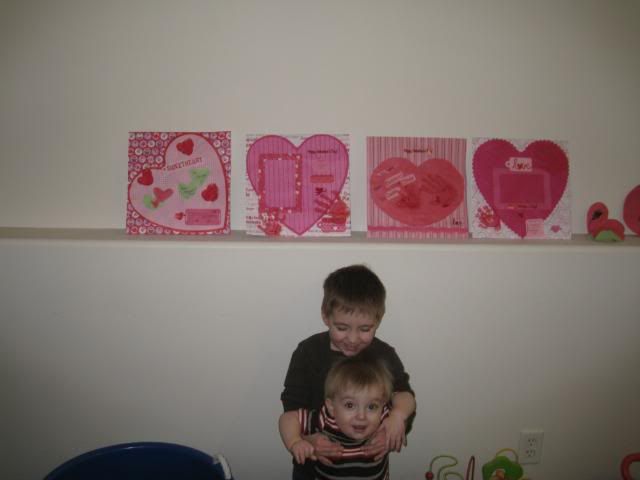 Happy Valentine's Weekend everyone! XOXO