Thomas and I baked cupcakes after church on Sunday night. They were super yummy! They were gone in days and even that is quite amazing since we love eating goodies in this house! Enjoy our Valentine's Day Photos!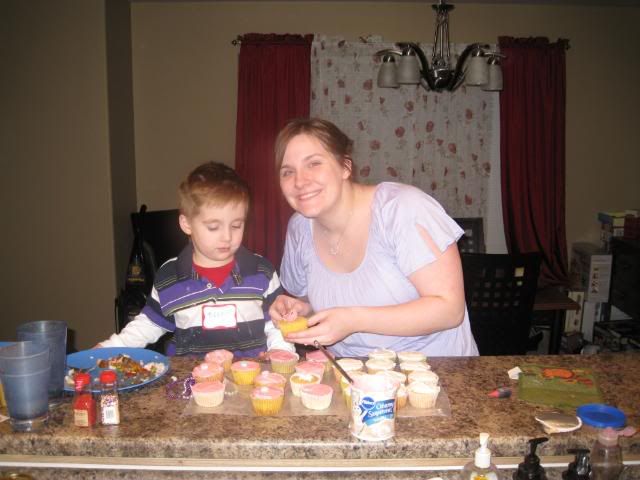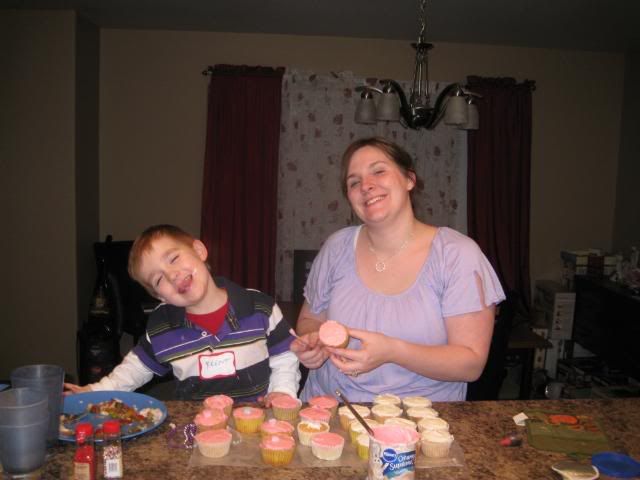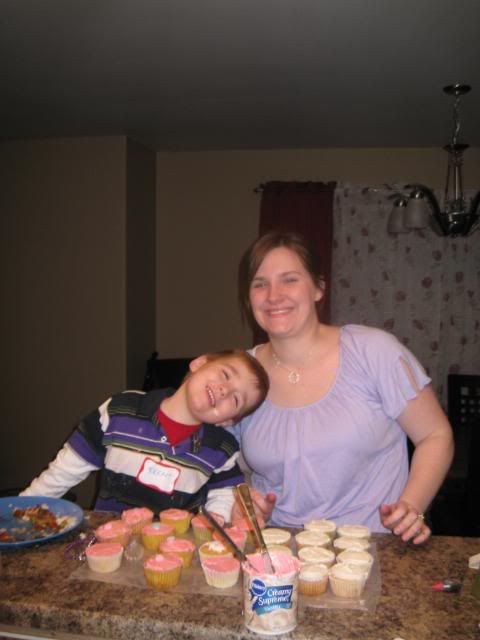 Family sent some special cards and presents in the mail. The boys are opening their gifts here: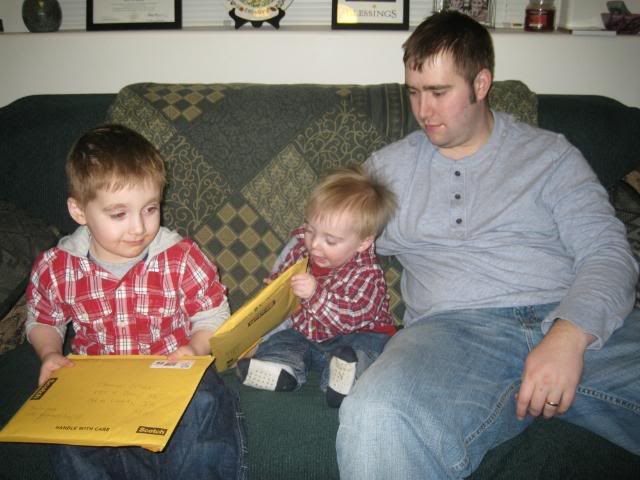 Showing off the goods!
The boys gave their daddy the card they made him!