Today was music day! The boys and I made homemade instruments out of a used paper towel roll. We decorated them a little, cut out paper to go over the ends, poured some rice in them and tied rubber bands over the ends. The boys loved shaking them all over the house.
They had their own little band going for a while!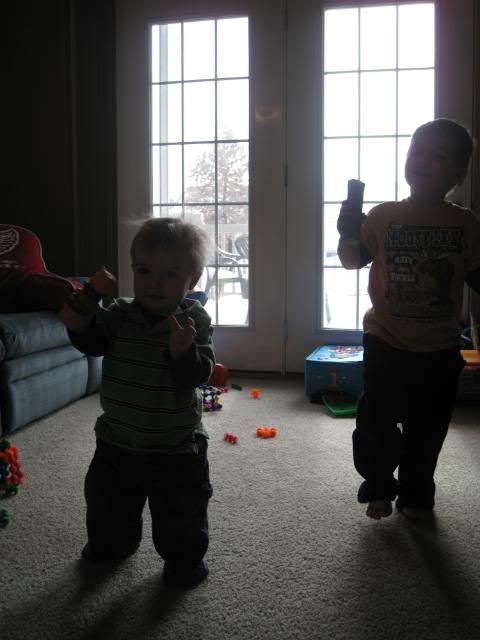 Shake it boys!
Oliver thought it was silly!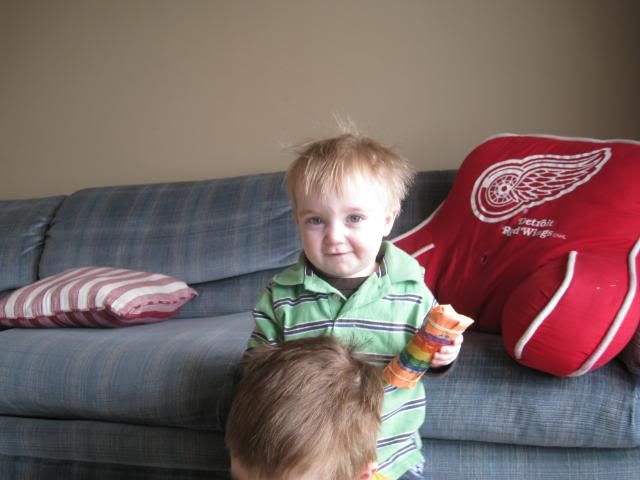 Thomas started singing songs too! What a talented little musician! :-)